Depending upon the situation and the environment, an Exchange administrator performs tasks regularly, some often and others rarely. Moving mailbox from an EDB file to another Server is a task that is executed according to the requirement which could be:
Copying mailbox to another database on same/different Server
Moving mailbox to another Active Directory (Server location change)
To manage size of mailbox or overall load on a Server stores
To investigate issues within mailboxes by moving it to another Server
To merge the contents of one mailbox into another mailbox
The process of moving EDB mailbox to another Server within same AD forest is relatively a simple task which can be accomplished using the Exchange Management Console.
Note: If mailboxes are to be moved from Exchange 200/2003, it is strictly suggested now to adopt the Active Directory and Users as a medium. This is because this feature no longer exists in Exchange 2007. The mailbox on Exchange 2007 store should have Mailbox Server Role delegated.
Procedure to Move Mailboxes via EMC
Open Exchange Management Console and in the console tree, move to "Recipient Configuration". Expand the node and select "Mailbox".
The result pane will have all mailboxes within the organization enlisted. In the "Recipient Type Details" column, some of the mailboxes might be marked as "Legacy Mailbox".
If you use the Exchange Server 2003/2000 extensions to Active Directory Users & Computers (ADUC) console to create mailboxes residing on Exchange Server 2007 server, these mailboxes get stamped as Legacy Mailboxes.
Select the mailbox/mailboxes from the list, right-click on it and chose the "Move Mailboxes" option. Doing this, the Move mailbox Wizard will be called that help in mailbox data migration.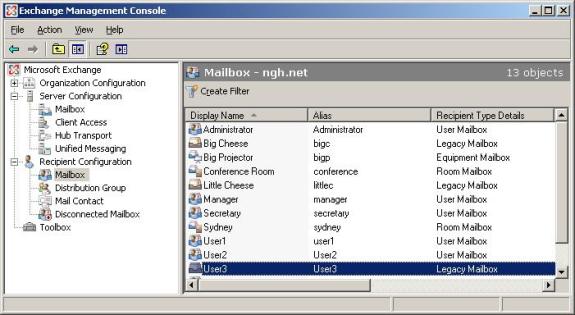 The Introduction wizard will appear on screen where details about Exchange 2007 Server has to be entered. The Server name, the storage group and the mailbox database name where the selected mailbox (es) will be moved. Provide the details and click "Next".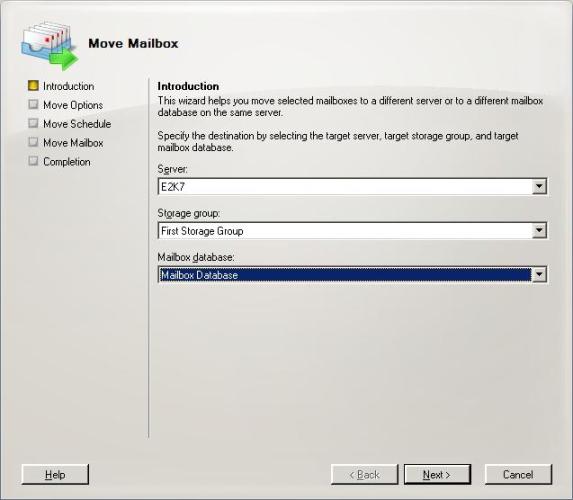 Next is the "Move Options" wizard that allows to manage the corrupt mails within the mailbox. A limit for corrupt messages can be set and if the mailbox has more than this number of corrupt messages, the move process will be aborted. Either the corrupt messages or the mailbox can be skipped.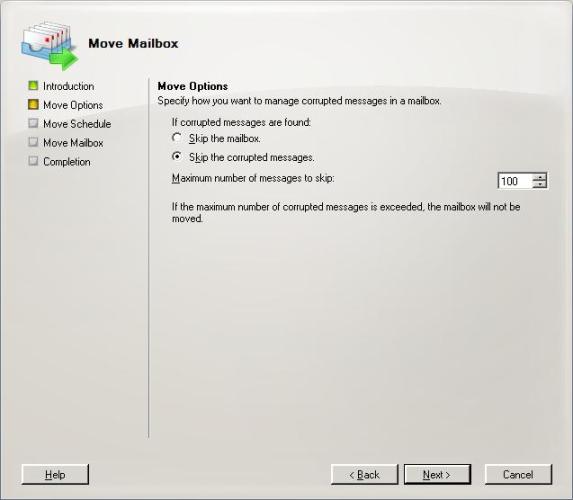 Next is the "Move Schedule" screen that is not helpful for migration but allows scheduling the process. For example: Using the Start Mailbox Move option, a time can be set to start the process.
Then a time period can be defined for which move process can takes place. For example: After 5 hours, the process should be terminated no matter how much data has been migrated.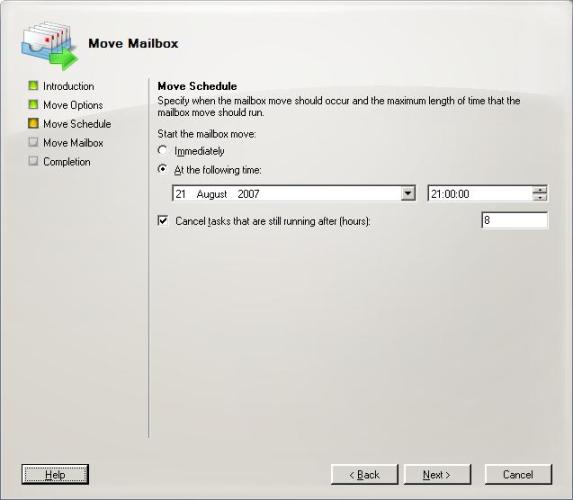 A screen will be displayed that will allow reviewing the detail of move mailbox process. Verify the information and click "Move".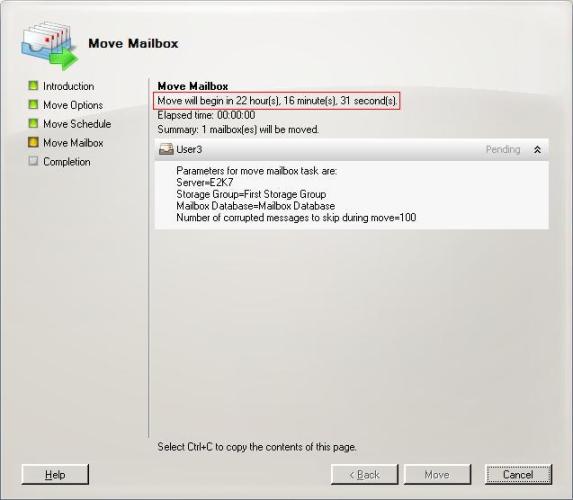 A status window showing the move process success will appear on screen. In the screen shown here, multiple mailboxes are set for export process.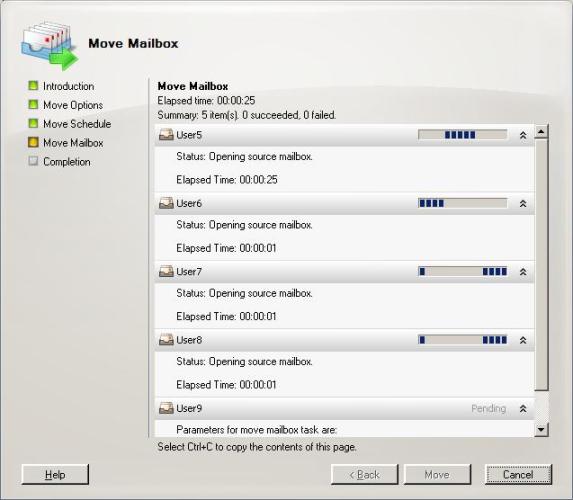 Once the mailbox move process is finished, final window like this appear on screen: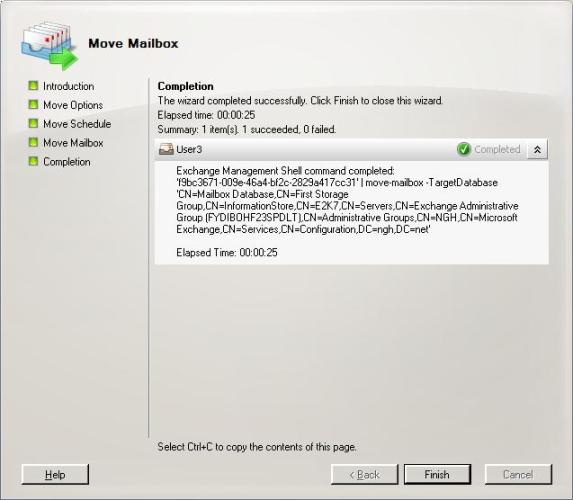 Note: If mailbox migration with Exchange Management Console does not end successfully, then below mentioned software can be adopted as an alternative. This tool allows extracting and moving multiple mailboxes from offline EDB file to different Server.
A Perfect Solution to Move & Copy EDB Files
Exchange Recovery Software is a perfect alternative to move Exchange 2000/2003 EDB Mailboxes to Exchange Server 2007 in few simple steps with a certainty of keeping the data safe & secure during the whole process of copying Exchange EDB files.
The software also gives an option for moving EDB files into various other file formats i.e. PST, EML or MSG file format without any limitations. The working process of how to move EDB file and various other features can be evaluated with the free demo version of Exchange EDB Recovery Software.